Nomura's event risk radar aims to identify the key risk events we are watching beyond the typical data and central bank policy cycle

Key events to watch in the short-term include major check-points in the Brexit process and the Italian elections

Beyond the immediate horizon, the Mueller investigation, the tension between North Korea and the US and China's growth story should be the ones to watch
There is an undeniable correlation between geopolitics, market sentiment and the macro trading environment. In an era when a possible geopolitical escalation could be triggered by a single tweet, developed markets are beginning to behave more and more like emerging markets and politics is a major influencer.
Our risk radar aims to identify some of the event risks we are watching to navigate increasingly politically-driven markets.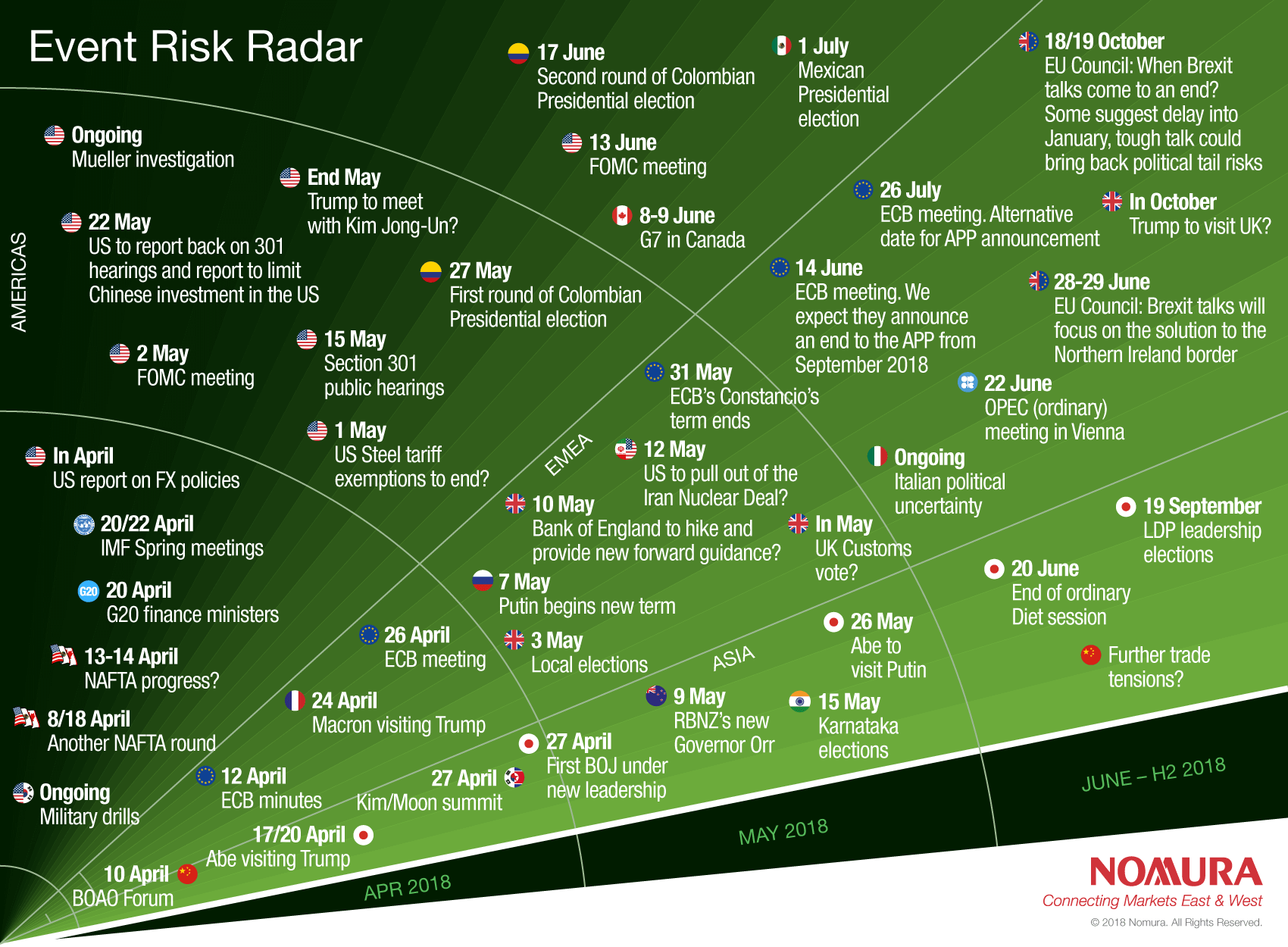 These are the top five market moving events that should be on your radar:
For a full list of events we're watching out for, please read Nomura's Event Risk Radar.